"In 1948, the world balances on the edge of war as the Soviet Union besieges the city of Berlin. Frustrated by Allied airlifts resupplying the city, Soviet leader Iosef Stalin launches an all-out assault on Western Europe, South Asia, and the Korean Peninsula. The Allied powers, re-organizing in the face of the attack, band together as the NATO alliance and attempt to repel the marauding Soviets."
—East & West product page
East & West: Global Conflict in 1948 is a professionally produced A&A variant covering a hypothetical conflict between the newly formed NATO and the communist nations in 1948. A full rules set and map is included, with some pieces, but pieces from a regular A&A game are also needed.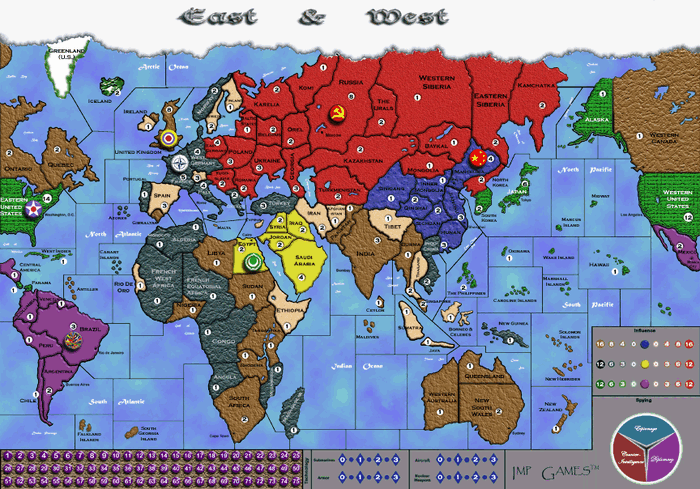 External Links
Ad blocker interference detected!
Wikia is a free-to-use site that makes money from advertising. We have a modified experience for viewers using ad blockers

Wikia is not accessible if you've made further modifications. Remove the custom ad blocker rule(s) and the page will load as expected.