Lords of Conquest is a PC version of the boardgame Borderlands. You can download the game at http://www.rogercooper.com/lordscon.zip.The graphics are primitive even by 1986 standards. Game ManualFile:Lords of Conquest.pdf
A Java applet can be found at this site, with improved graphics. The image is from the Java applet.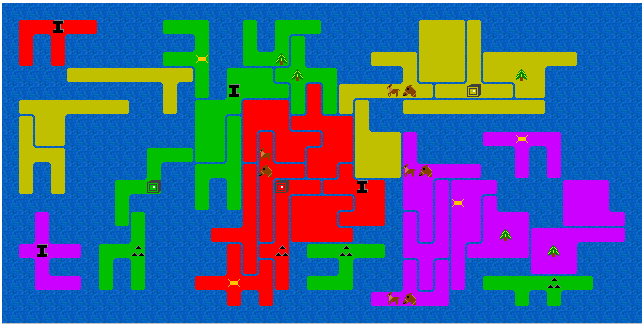 Ad blocker interference detected!
Wikia is a free-to-use site that makes money from advertising. We have a modified experience for viewers using ad blockers

Wikia is not accessible if you've made further modifications. Remove the custom ad blocker rule(s) and the page will load as expected.