Military symbols provide an alternative to the profile icons used in TripleA,
Contemporary NATO symbols can be found in File:App-6aHandbook.pdf.
For late cold war, see APP-6.
The symbols used during the Korean War can be found here [1].
The navy does things differently in MIL-STD-2525. Pages 7-9 are most useful.
Abbreviations for naval vessels can be found in the wikipedia article [2]. The latest naval symbology can be read in File:FILE N 1000508.pdf.
If you are using military symbols I would suggest putting the nation's flag immediately below the unit symbol at the same size.
These colorful symbols are from Fort Sill's webpage.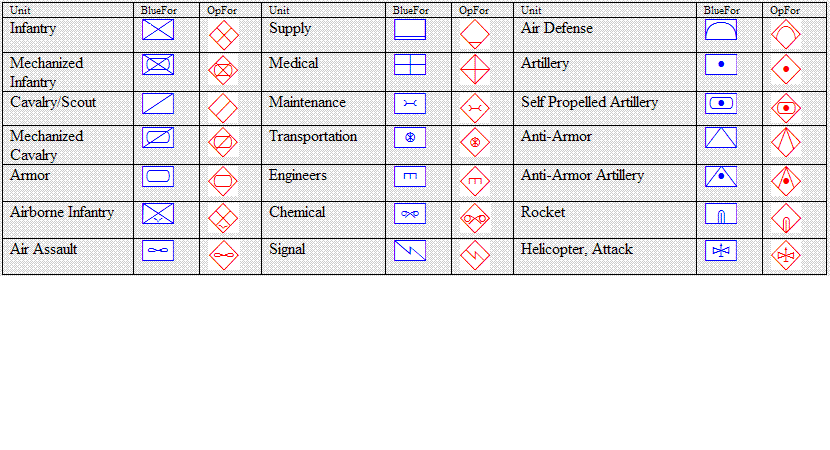 These symbols are contemporary symbols from HistoryOfWar.org. Good treatment of air & naval forces.
A somewhat different art style: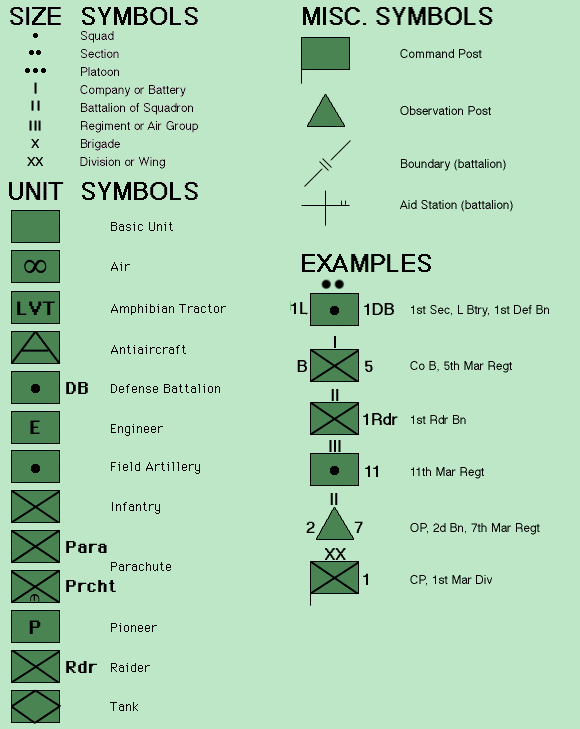 From The Armchair General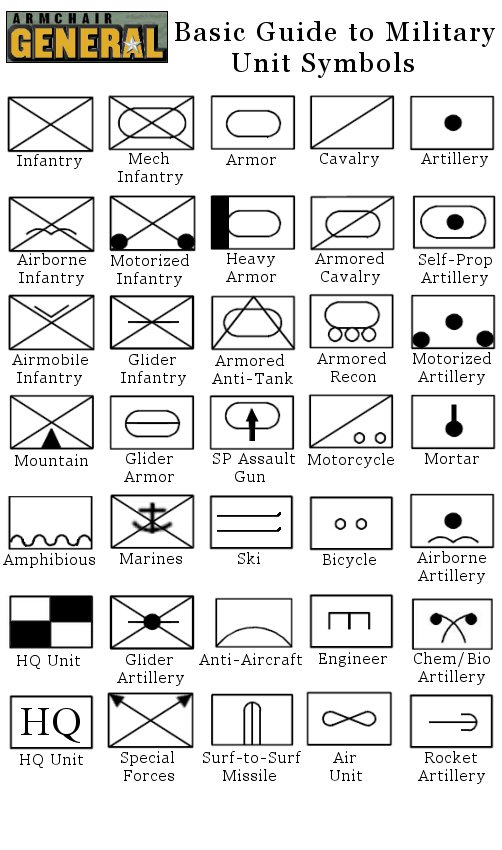 Some individual symbols

Anti-aircraft Artillery

Armor

Air

Airborne Artillery

Airborne Infantry
Artillery

Cavalry

Chemical Warfare
Chemical Artillery

Engineers

Infantry
Medical

Ordnance Supply
Quartermaster

Signals
Tank Destroyer

Transport
Veterinary
Ad blocker interference detected!
Wikia is a free-to-use site that makes money from advertising. We have a modified experience for viewers using ad blockers

Wikia is not accessible if you've made further modifications. Remove the custom ad blocker rule(s) and the page will load as expected.