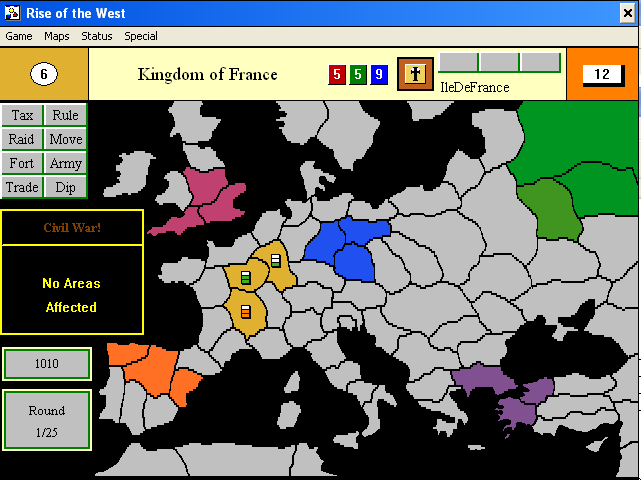 An abandonware computer version of the game Empires of the Middle Ages, Rise of the West is an area control game which tries to model realistically the actual capabilities of Medieval states.
External Links
Ad blocker interference detected!
Wikia is a free-to-use site that makes money from advertising. We have a modified experience for viewers using ad blockers

Wikia is not accessible if you've made further modifications. Remove the custom ad blocker rule(s) and the page will load as expected.